Lawyer Information
Legal Aid and Defender Association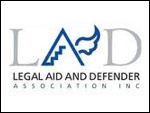 Under the direction of Chief Defender Michael Carter, the Federal Defender office represents indigent clients in all federal courts for the Eastern District of Michigan, including Detroit, Ann Arbor, Flint and Bay City. When there are grounds for an appeal, the Federal Defender will handle appellate proceedings, all the way to the Supreme Court of the United States.
United States Attorney's Office/ Department of Justice, Eastern District of MI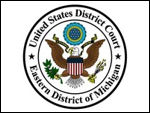 The U.S. Attorney's Office for the Eastern District of Michigan serves the 6.5 million people living in the eastern half of Michigan's lower peninsula. As part of the U.S. Department of Justice, we prosecute criminal cases, bring civil actions and defend the federal government in federal court.
Michigan Bar Journal Directory
This online Member Directory provides basic information about attorneys licensed to practice in Michigan. A lawyer's listing as a member of a section or committee indicates the lawyer's interest in particular areas of law, and does not provide information about the lawyer's training, experience, or expertise in a particular area. Because lawyers have an ethical duty to avoid conflicts of interest and may already represent a different person in the same matter, please do not e-mail the details of your legal matter to a lawyer. Instead, call the lawyer to make an appointment to discuss your matter in person.