City of Detroit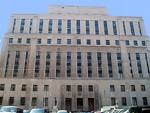 City of Detroit
Detroit is a dynamic, diverse city with an intriguing history. It's a place of people and places, trends and events, world-changing inventions and groundbreaking music. Long known as the automobile capital of the world, Detroit is also famous for its distinctive Motown music sound from the 1960s. Detroit is home to a rich mix of people from various ethnic backgrounds, including citizens of Italian, English, German, Polish, Irish, Mexican, Middle Eastern, African, and Greek descent. Today, Detroit is composed primarily of African Americans, Hispanics and Arab Americans. That racial diversity is reflected in areas such as Greektown and Mexicantown.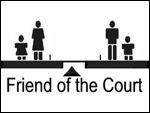 Wayne County Friend of Court
The Wayne County Friend of the Court (FOC) is the largest FOC in Michigan, with over 250,000 active domestic relations cases. The FOC is an adjunct of the Circuit Court, which has as its primary responsibilities to investigate, report, and make recommendations to the Court on matters of custody, visitation, and support of minor children; and to provide mediation as an alternative dispute resolution.