Law Enforcement, Police, Jails, and Prisons
Local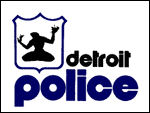 Detroit Police Department
The Detroit Police Department has a long history of dedication, integrity and professionalism. Our pledge is to always protect and serve.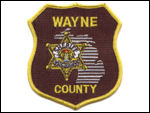 Wayne County Jail/Sheriff
The Wayne County Sheriff's Office is Michigans' 2nd largest police agency that is diverse in terms of its staff and career opportunities for police officers and civilians. In addition to running one of the Midwest's largest county jail systems, the Sheriff's Office has a growing number of enforcement units outside the jails.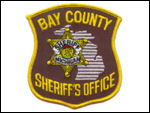 Bay County Jail/Sheriff
The Bay County's Sheriffs office encourages the public to be involved in helping fight crime in their community and to be in partnership with the Sheriff's Office. Crime leads supplied by the public will be reviewed. Not all crime leads will be given an investigator due to the prioritizing of information that is most current, accurate and could possibly lead to conviction and arrest. Information that is gathered will be then turned over to the appropriate police unit.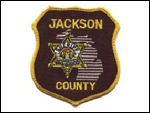 Jackson County Sheriff
It is the mission of the Jackson County Office of the Sheriff to provide the highest quality law enforcement and public safety services to the citizens of Jackson County. We aspire to be a world-class leader in policing, a model for character, innovation, and service. We strive to protect our diverse and dynamic community with fairness, integrity, and respect for the rights of the individual. We resolve to develop a creative, forward-thinking workforce, dedicated to raising our level of excellence to meet the challenges of tomorrow.
Macomb County Jail/Sheriff
The Office of the Sheriff is more than 1,000 years old. From the beginning of English and Scottish law, the sheriff's office was the center of the local administration of justice. The word "reeve" meant an administrative office and the word "shire" was the equivalent of a county. Therefore, the first office title was "Shire-Reeve", which was in time, shortened to the word "Sheriff" as we know it today.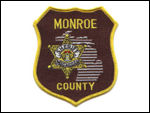 Monroe County Jail/Sheriff
The Monroe County Sheriff's Office is a professional organization that places absolute importance on honesty, fairness, and integrity. Members are expected to conform at all times with these values in addition to maintaining a cooperative spirit while demonstrating loyalty and pride in their work.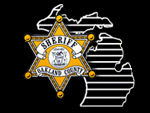 Oakland County Jail/Sheriff
The Oakland County Sheriff's Office is the largest "full service" Sheriff's Office in the State of Michigan. With a current jurisdictional population of 1.2 million residents, the Sheriff's Office services over 284,000 of those residents through law enforcement contracts in 15 different communities. The coverage area also encompasses 450 inland lakes.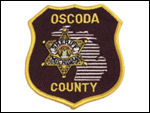 Oscoda County Jail/Sheriff
The Sheriff Department exists to protect and serve the citizens of Oscoda County for both emergency and non-emergency needs. The office is constantly mandated.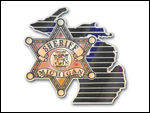 Sanilac CountyJail/Sheriff
The mission of the Sanilac County Sheriff's Office continues to be exemplified through dedicated service as " Every member is to consistently seek and find ways to affirmatively promote, preserve and deliver a feeling of security, safety and quality services to members of our community". Our mission statement is carried out daily by providing consistent, professional services to the citizens of Sanilac County, 24-hours a day.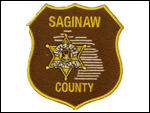 Saginaw County Jail
The Saginaw County Sheriff's Office, is a full service organization located at 618 Cass Street, Saginaw, MI 48602. This location includes the Law Enforcement Division: Road Patrol, Detective Bureau, Records Bureau and the Corrections Division: Jail Transport, Plus Office and the County Jail.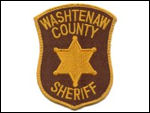 Washtenaw County Jail/Sheriff
The goal of the Washtenaw County Sheriff's Office is to provide quality law enforcement services. We understand that our primary function is to serve the citizens of Washtenaw County therefore we will never turn a resident away...we will never tell a resident that we can not help them. If we can not provide the exact service required we will link residents to the appropriate resource.
State of Michigan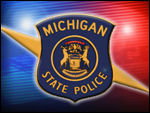 Michigan State Police
In addition to our role of providing general law enforcement services, the department accepts the unique responsibility for the development and coordination of state-level programs, technologies, and specialized services that enhance enforcement and emergency response capabilities for the entire public safety community. HERE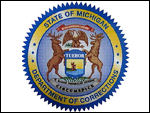 State of Michigan Department of Corrections
The goal of the Michigan Department of Corrections is to provide the greatest amount of public protection while making the most efficient use of the State's resources. It meets its goal by ensuring that the state's judges and other criminal justice administrators have the broadest possible array of viable sentencing and sanctioning options, and by ensuring that appropriate supervision is maintained so that Michigan's neighborhoods, families and citizens can be protected.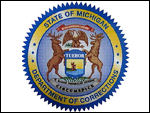 State of Michigan Probation and Parole Supervision
Created by statute, the Michigan Parole Board is the sole paroling authority for felony offenders committed to the jurisdiction of the Michigan Department of Corrections. The Board also acts in an advisory capacity to the Governor for all executive clemency matters.

On April 15, 2011, Executive Order 2011-3, established the Board membership to ten full-time, non-Civil Service employees who are to be appointed by the Director of the Michigan Department of Corrections. Their diverse backgrounds include law enforcement, law, corrections, ministry, social work and public service.
Federal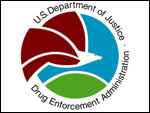 Drug Enforcement Administration
he mission of the Drug Enforcement Administration (DEA) is to enforce the controlled substances laws and regulations of the United States and bring to the criminal and civil justice system of the United States, or any other competent jurisdiction, those organizations and principal members of organizations, involved in the growing, manufacture, or distribution of controlled substances appearing in or destined for illicit traffic in the United States; and to recommend and support non-enforcement programs aimed at reducing the availability of illicit controlled substances on the domestic and international markets.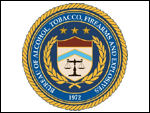 Bureau of Alcohol, Tobacco, Firearms and Explosives
A unique law enforcement agency in the United States Department of Justice that protects our communities from violent criminals, criminal organizations, the illegal use and trafficking of firearms, the illegal use and storage of explosives, acts of arson and bombings, acts of terrorism, and the illegal diversion of alcohol and tobacco products. We partner with communities, industries, law enforcement, and public safety agencies to safeguard the public we serve through information sharing, training, research, and use of technology.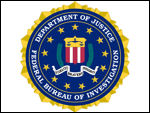 Federal Bureau of Investigation
Our mission is to help protect you, your children, your communities, and your businesses from the most dangerous threats facing our nation—from international and domestic terrorists to spies on U.S. soil…from cyber villains to corrupt government officials…from mobsters to violent street gangs…from child predators to serial killers. Along the way, we help defend and uphold our nation's economy, physical and electronic infrastructure, and democracy. Learn more about how we have evolved into a more proactive, threat-driven security agency in recent years.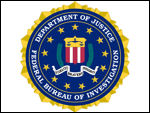 Federal Bureau of Investigation (Detroit)
Our people in Detroit possess a mix of talents and experience that enable us to help protect you, your families, and your workplaces from a full range of national security threats and major crime problems.

Our employees are not only special agents, but also a variety of specialized professionals such as intelligence and financial analysts, investigative specialists, support services technicians, language specialists, paralegals, electronics technicians, and security experts.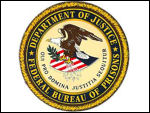 United States Bureau of Prisons
The Federal Bureau of Prisons protects society by confining offenders in the controlled environments of prisons and community-based facilities that are safe, humane, cost-efficient, and appropriately secure, and that provide work and other self-improvement opportunities to assist offenders in becoming law-abiding citizens.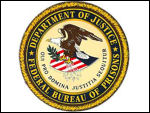 United States Bureau of Prisons Inmate Locator
The Bureau is responsible for the custody and care of sentenced Federal inmates, as well as a significant number of pretrial detainees and pre-sentenced offenders for the U.S. Marshals Service and Immigration and Customs Enforcement. The Bureau also has custodial responsibility for District of Columbia felons sentenced to terms of imprisonment.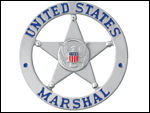 United States Marshal Service
The offices of U.S. Marshals and Deputy Marshal were created by the first Congress in the Judiciary Act of 1789, the same legislation that established the Federal judicial system. The Marshals were given extensive authority to support the federal courts within their judicial districts and to carry out all lawful orders issued by judges, Congress, or the president.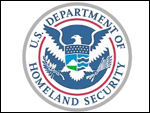 United States Customs and Border Patrol Protection
United States Customs and Border Patrol Protection (CBP) is one of the Department of Homeland Security's largest and most complex components, with a priority mission of keeping terrorists and their weapons out of the U.S. It also has a responsibility for securing and facilitating trade and travel while enforcing hundreds of U.S. regulations, including immigration and drug laws.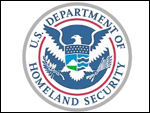 United States Citizenship and Immigration Services
USCIS will secure America's promise as a nation of immigrants by providing accurate and useful information to our customers, granting immigration and citizenship benefits, promoting an awareness and understanding of citizenship, and ensuring the integrity of our immigration system.
United States Secret Service
The United States Secret Service is a federal law enforcement agency with headquarters in Washington, D.C., and more than 150 offices throughout the United States and abroad. The Secret Service was established in 1865, solely to suppress the counterfeiting of U.S. currency. Today, the agency is mandated by Congress to carry out dual missions: protection of national and visiting foreign leaders, and criminal investigations.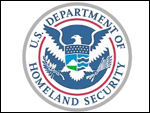 Transportation Security Administration
We are your neighbors, friends and relatives. We are 50,000 security officers, inspectors, directors, air marshals and managers who protect the nation's transportation systems so you and your family can travel safely. We look for bombs at checkpoints in airports, we inspect rail cars, we patrol subways with our law enforcement partners, and we work to make all modes of transportation safe.